Press briefing on the legal foundations of CCI-BF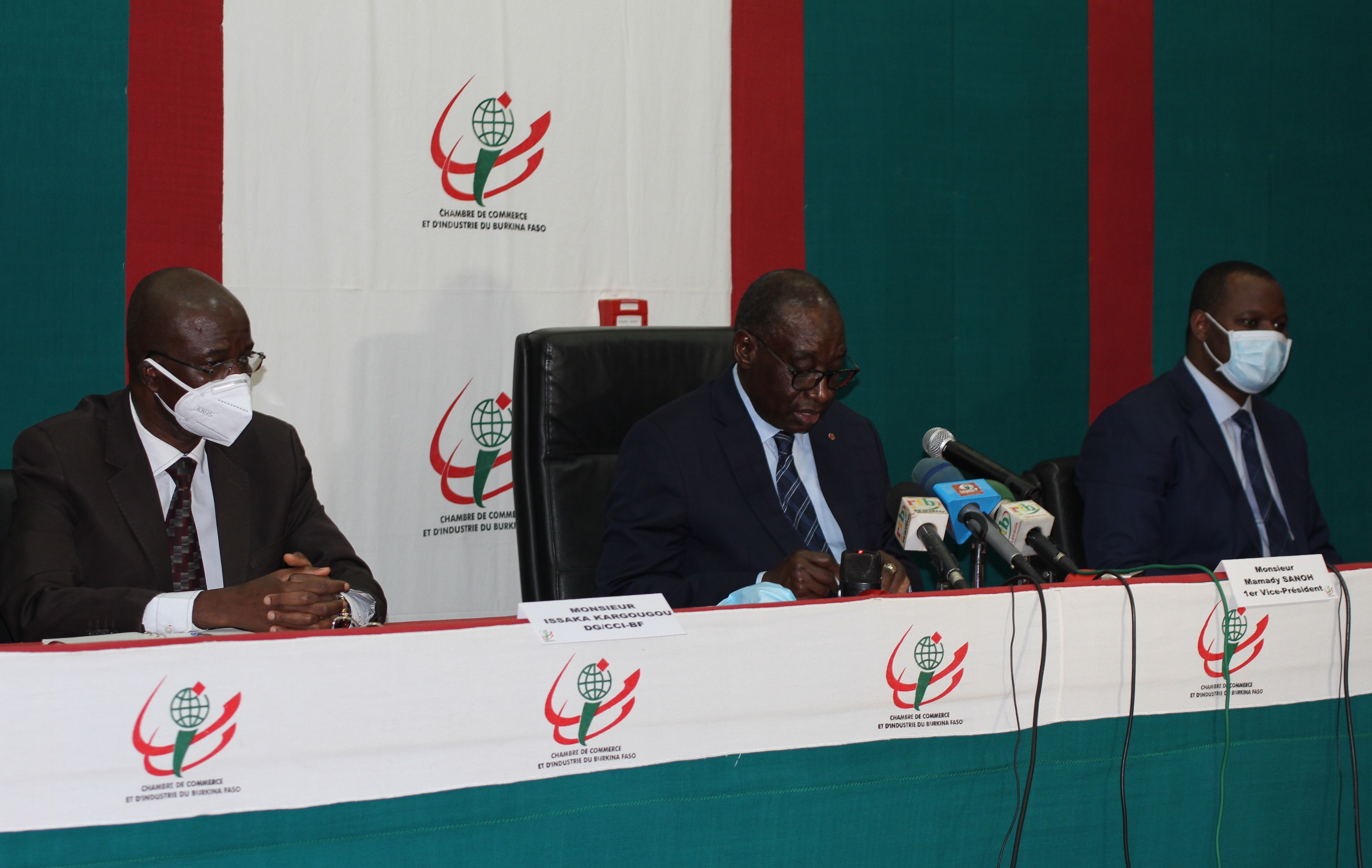 The headquarters of the Chamber of Commerce and Industry of Burkina Faso (CCI-BF) hosted this morning a press briefing initiated by the Consular Office. Only one item was on the agenda; this is the recent creation, by a group of natural persons, of an association to which the name and acronym of the Chamber of Commerce and Industry of Burkina Faso have been attributed in defiance of the laws and regulations which govern the Institution since its creation on June 11, 1948 to the present day. This was followed by a campaign to disinform public opinion, thereby damaging the corporate brand image of the one and only Chamber of Commerce and Industry in Burkina Faso.

Based on the fact that this association, not recognized by the public authorities, usurped the name, the acronym and the attributions of their Institution whose mark is registered and protected with the African Organization of Intellectual Property (OAPI), CCI-BF authorities, through their Counsels, seized the judge against the initiators of this project. At the end of the hearing held on Wednesday, May 13, the judge in chambers rendered a decision in favor of the Chamber of Commerce and Industry restoring it in fact, in its rights and prerogatives.

The press conference therefore aimed to provide the right information and to reaffirm the place and important role that the CCI-BF plays in the economic and social development of our country.

The main leader was Mr. Mamady SANOH, 1st Vice-President who had with him Mr. Issaka KARGOUGOU, Director General of the CCI-BF and Mr. Rodrigue BAYALA, one of the Councils of the CCI-BF.

Several members of the Consular Bureau also took part, demonstrating the unity and solidarity that reigns within the Institution.

We offer you HERE the entire opening statement and the decision of Wednesday, May 13, 2020 by the President.