2nd Regional Consular Days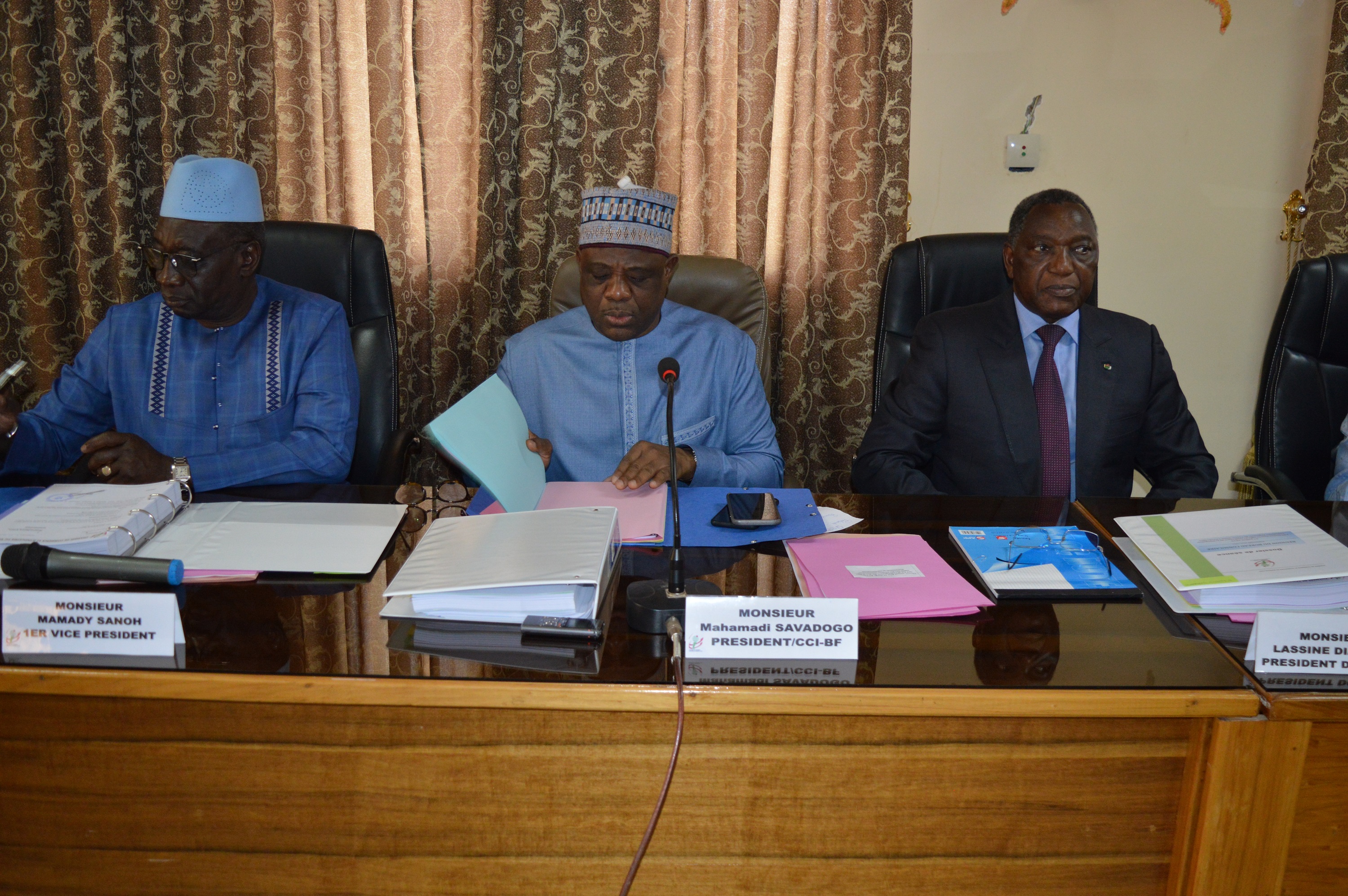 The West-Central Regional Consular Delegation welcomes Regional Consular Delegates

After Tenkodogo in December 2018, Koudougou is home since yesterday, July 26, 2019, the 2nd Regional Consular Days (JCR) of the Chamber of Commerce and Industry of Burkina Faso.

Initiated by the Consular Office, the JCRs aim to strengthen the proximity of the Institution with its nationals. This is what justifies the exchange meeting with the economic operators of the Central West Region organized on Friday 26 in the late evening at the headquarters of the CCI-BF Representation in Koudougou.

During two clock hours, the President Mahamadi SAVADOGO and the members of the Consular Bureau animated the exchange session focused on the concerns of the actors of the regional private sector.

The JCR are continuing this morning with the holding of the 15th meeting of the Consular Bureau to be followed by the 8th General Assembly of elected representatives from all thirteen Regional Consular Delegations.

CCI-BF, excellence for a prosperous private sector!